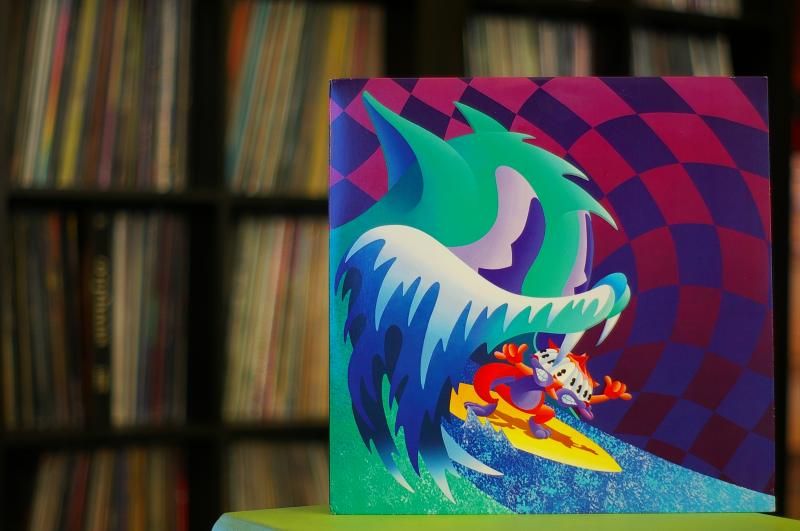 It's an often repeated statement that a band will spend their entire life writing their first album… and that a band has 14 months to write their second album. 2007/2008 were magical years in the sense that there were a lot of great debuts and new things happening in the mainstream music scene. Vampire Weekend happened, as did MGMT. MGMT had a great deal of "buzz" and hype surrounding them even before their debut album "Oracular Spectacular" was even released.
I firmly stand behind my own sentiment that their debut album is one of the greatest debut albums of all time. With that said, and that is all I will say, they had an unprecedented amount of pressure to follow it up with something as great or greater than Oracular Spectacular. I don't think that is fair. Rather than rewrite that album and give us Kids part 2 or Electric Feel part 2 or Time to Pretend part 2 they followed up their debut in 2010 with an album that challenged listeners and was more guitar driven and unabashed in borrowing from influences.
Who else would include an epic 12 minute song (Siberian Breaks), include a tribute to Brian Eno (aptly titled "Brian Eno"). MGMT did it so effortlessly and brilliantly. Some bands suffer the sophomore slump, and produce an album very underwhelming following an impressive debut, but in my opinion, MGMT did the total opposite.
"Congratulations" has since been reissued on vinyl; sans the scratch off cover art that was an added bonus to it's first vinyl pressing. So it is a bit easier to find these days.